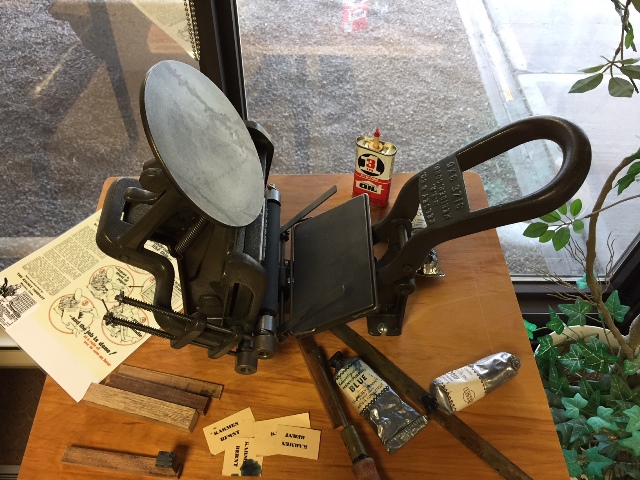 Karmen's First Printing Press
At the age of 12 Karmen began printing on a Kelsey Excelsior 3 x 5 press that his dad purchased for him.
His printing career and love for printing may have developed from these early days in the basement.
In the 1960's this press sold for about $ 15.70.
Recently letterpress printing has made a comeback as an honored craft.
The Kelsey Company manufactured the Excelsior for about 100 years with only minor changes.
This press can be seen on display in the reception area at Future Print.