Presstek 34DI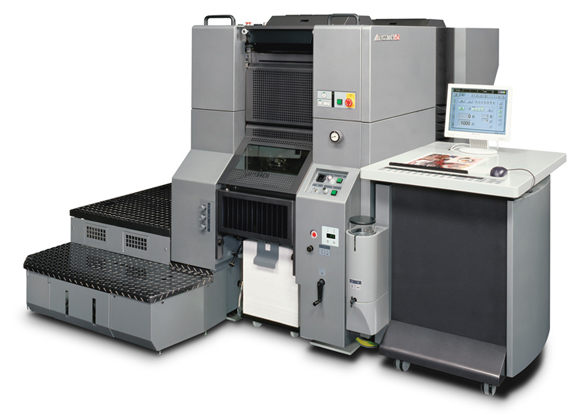 This high-end, top quality digital press is the newest technology in the print industry. The press has a computer integrated so the digital files can be sent directly from our prepress department to the press. When the pressman is ready to start running your job, he simply accesses the files and starts imaging the plates. The press images all 4 plates on the press simultaneously at 18,000 rpm.
The vibrant colour range and precise registration will surely impress your clients. The speed of this press is unbelievable and allows us to have a much faster turn-around time with your printing needs, saving you money.
Send us your print ready files and we'll have it running on the press in no time at all!